KURAMA CLAN
Inazuma Clan Banner-Clan
Roster
Availability:
0/5 positions filled
Clan Members:
-  
-
-
-
-
The Kurama Clan is a clan of extremely skilled Genjutsu users. This talent in Genjutsu is due to the Kekkei Genkai that the clan possesses, that gives them a natural affinity for the Yin Release. Their Genjutsu naturally surpass all others because of their inherent abilities. Once thought to have been a prominent clan within the Land of Lightning they are now few and far between. Thus, they have allied themselves with the prominent Inazuma Clan and currently reside within the Inazuma Compound.
Classification:
Kekkei Genkai
Kekkei Genkai/Hijutsu:
Genjutsu Mastery
Description:
The Kurama Clan possesses a strong affinity for the skills commonly associated with the Yin Release. As a result their Genjutsu abilities are far more potent then that of other Genjutsu users, sometimes even bordering on becoming a physical reality in the mind of their target. The clan is said to surpass even the Genjutsu of the Uchiha Clan and thus clan members strike much fear into the hearts of their opponents. Unfortunately this affinity limits them in other areas, hampering their ability to master the elements and preventing them from accessing the higher echelons of elemental mastery.
Abilities Summary


The Kurama Clan gains the Yin Release Special Ability at C-rank for free.

This SA takes none of the SA slots from Shinobi of this clan.

Genjutsu is the Primary Specialization of Clan Members.
Unable to posses more than three Basic Chakra Natures, one of which MUST be Yin Release.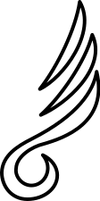 ___________________________________________________________________________________________________________________________________________
Qin Li Sheng
:: Elite Jounin ::
Arsenal
::
Theme
Fei Sanjuro
:: Kaze no Shuchō ::
Arsenal (WIP)
::
Theme
Admin




Posts

: 132


Join date

: 2011-04-26


Location

: United States, Virginia



Clan Warfare Information
| | |
| --- | --- |
| PC Population | 0 / 10 |
| Clan Resource Points | 0 points |
KURAMA CLAN

CLAN MILITARY STRENGTH

Offense Rating

Defense Rating

■

■
Admin




Posts

: 236


Join date

: 2011-04-26


Location

: USA




---
Permissions in this forum:
You
cannot
reply to topics in this forum